The wonderful organization Headbands of Hope and Operation Beautiful have teamed up to create an official Operation Beautiful headband just in time for the holidays!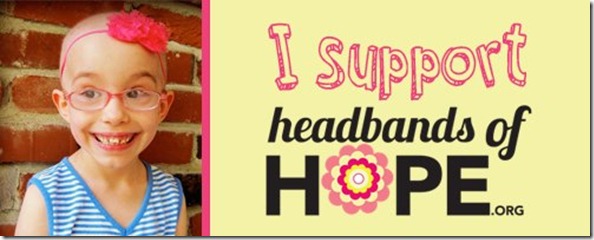 Headbands of Hope was created by a college student named Jessica.  For every headband purchased from Headbands of Hope, the organization donates a headband to a girl who has lost her hair after cancer treatment.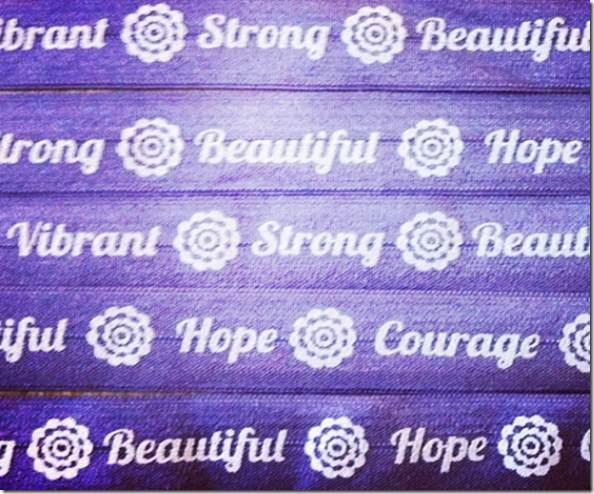 Being a young girl presents many struggles with self-esteem already and losing their hair as a result of a life-threatening illness is traumatic. Not only do they have to face the risk of losing their lives, they feel that they lose a part of their identity. Headbands are a perfect way for these girls to feel "girly" and have a constant reminder that they're not alone. Therefore, at Headbands of Hope for every headband purchased, one is given to a girl with cancer and $1 is donated to the St. Baldrick's Foundation to fund life-saving childhood cancer research.
Jessica from HoH and Caitlin from Operation Beautiful designed the Operation Beautiful headband to incorporate strong positive messages – Vibrant, Strong, Beautiful, Hope, Courage – on a pretty purple band.  It's stretchy and soft and fits both adult and kid noggins.  
Even Caitlin's baby boy likes to wear it.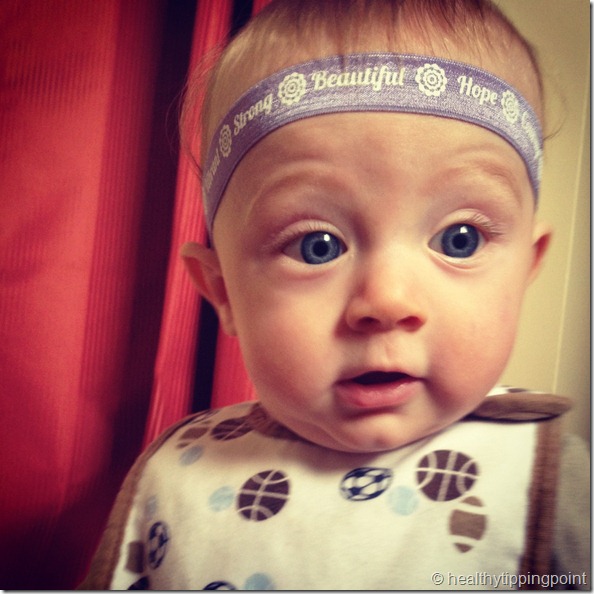 Spread hope and holiday cheer this season by purchasing your Operation Beautiful headband for $10.85.  Your purchase includes an extra headband, which will be donated directly to a young girl going through cancer treatment.  This is a great gift for friends and coworkers or little sisters and nieces – and an awesome stocking stuffer!
If you're giving a girl in your life the headband, may we suggest pairing it with the new Operation Beautiful: One Note at a Time book for tweens and teens?  A perfect gift combo!  Thank you for your support! <3