Meet Caitlin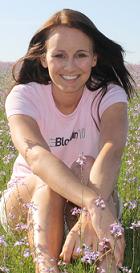 Hello!  I am the editor of the Operation Beautiful site.  I am 29 years old and live in Charlotte, North Carolina with my husband, son, and two dogs.
When you send a note to the Operation Beautiful site (via my email, [email protected]), you will hear back from me!  I really love to talk to everyone involved in the site, so please drop me a line to say hello and tell me about your Operation Beautiful experiences.
I blog about my healthy lifestyle at Healthy Tipping Point, and Operation Beautiful was launched on my blog in June 2009.   I began Operation Beautiful because I am dedicated to ending negative self-talk in girls, woman, and men.  Through Operation Beautiful, I hope we can all encourage a positive body image in ourselves and others.  I truly believe that your beauty comes from the inside, and your unique qualities that make you YOU should be valued and celebrated.
To learn more about me, check out Healthy Tipping Point.